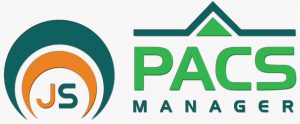 Jivasagar 'PACS Manager' is your perfect cooperative agriculture society account & inventory management solution and GST software, With an ideal combination of function, control and customizability built in.
It is a complete product that retains its original simplicity yet offers comprehensive business functionalities such as Accounting, Finance, Inventory, Sales, Purchase, Member Sales, Member Loans Advance and Member Loans Recovery along with compliance capabilities for VAT and now GST too!
Its Multi-Lingual feature like (English, Punjabi and Hindi) and all reports export to Excel format easily.
It is a more user friendly software as comparative to running software in the market.
'PACS Manager' has been designed to fit into your scheme of things. Be it handling exceptions that you may face in your day to day operations or adapting to your way of working, the software handles everything with the required flexibility. 'PACS Manager' empowers you to focus on running and growing your business while it takes care of all complexities.